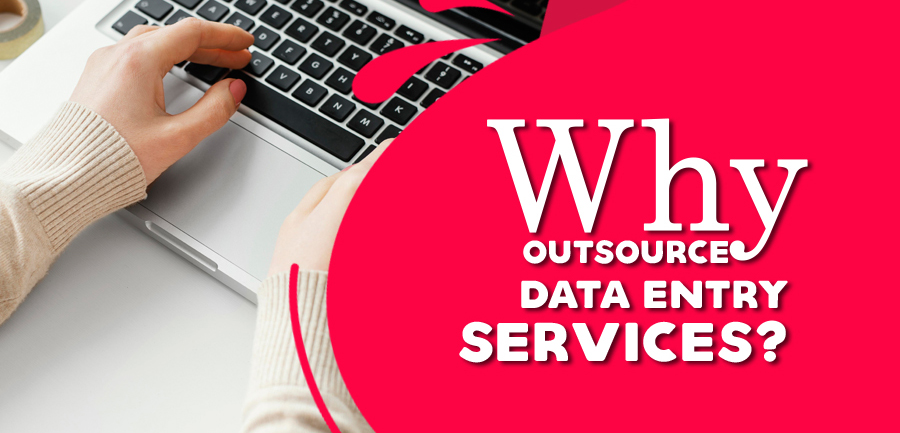 Why Outsource Data Entry Services?
---
---
By SKP Global | January ,17th 2022
---
As of today in the information age, the only mantra of all core business is outsourcing of almost everything bar the business and data entry is no exception! Today, it is imperative for every business to outsource data entry services to an outsourcing company as it is the best strategy to cut-off over heading expenses thereby allowing the businesses to concentrate more on their work efforts by saving their outsourcing time.
Outsourcing data entry services to countries like India benefit people tremendously in terms of quickest turn-around time, data security, efficiency, cost-effectiveness and confidentiality. Indeed, outsourcing data entry services has turned out to be a productive deal!
Outsourcing data entry services: Is it good for your business?
All around the world, every business was built on and around databases that include potential clients email databases, product databases, nosiness contractors databases, etc. Whether you're a small business owner or a big business entrepreneur, managing all the databases will definitely be a real bore for you and trust it; there is the smartest way to get yourself free from doing those dull things. Yes, ultimately the truest way out is to hire an outsourcing company online which provides 24*7 hours of support for maintaining all your data.
Opting for outsourcing data entry services is a must for businesses!
Handling in-house data management operations would definitely be uneconomical for business as it needs a separate department for hosting and data processing services individually that will end up expensive. The best option to overcome the difficulties is to hire a world-class data entry service providing companies which will highly focus on their core functions thereby addressing the data processing needs. Data entry outsourcing will benefit businesses by:
Focusing on business core activities
Control of expenditure
Protection against data thefts
Accessing cutting edge technologies
Data backups
Restoring data's
Data entry outsourcing: Do businesses actually need it?
Almost all the businesses today need effective data management services to effectively sort and manage their raw, disordered, and unorganized data into a useful and well-structured data which can be used for gathering all the information that the business needs. Industries that need data outsourcing are:
Banking sector
IT firms
Healthcare industries
Telecom industries
Medical businesses
Insurance firms
Real estate business
Legal consultancies
Education sectors
Mass media
Choose us for recognized data outsourcing services: Check why?
Worldwide, we are providing the world-class outsource data entry services in an excellent way to improve the revenues of the businesses with efficient data management within their business. Check out the reasons why you should hire us
Industry-leading experience with best-in-class infrastructure
Accurate & affordable services
Best price ahead of competitors
Rapid actions on receiving a query
Delivering on time regardless of size
Top Benefits of outsourcing data entry services
Digitizing and processing data is vital for businesses across the globe these days to get enhanced operational efficiencies. Meanwhile, check out the benefits below:
o Focus on core competency
o Proficient data management
o Access to better talent with the latest technology
o Smart Partnerships
o Time saving
o Total data security
o Mitigating risks highly
o Improved productivity
o Competitive advantage
o High quality services
o Lower operational costs
o Flexibility to manage varied workloads
o Ushering global work distribution
o Rich sense of importance and focus
Tags : Data Entry, Data Processing